Sunday Mornings alongside our Church services
Parents room | creche Pre-school program | Primary program | Youth
Parents room
Our parents room is for young children to play together with their own parent/s staying to care for them. The parents room is an air-conditioned soundproof room at the back of the main church auditorium where the English service can be seen and heard. It has a toilet, basin and change area if required. This room is available for use at all services.


Creche for Pre-schoolers
Parents of pre-schoolers and other leaders provide a program for 1-4 yr olds who haven't yet started school. As well as activities and a Bible story for the kids, the English church service is normally live streamed into this room.


Kids Church - Primary
Kids church for primary aged children (ages 5-11) runs alongside the 9.30am Church Services (English & Chinese). The children start off in Church with their parents and leave after about some songs and other activities (~15min into the service). We want to work with parents to see children come to know, love and serve God as their Heavenly Father through Jesus his Son. Once collected and signed out, children join the adults for morning tea and often play in the enclosed church yard.
Runs every week during school term.


Youth Church
Youth on Sundays (ages 12-16ish!) runs alongside the 9.30am Church Services (English & Chinese) every week during school term. They start off in Church and then join the youth program.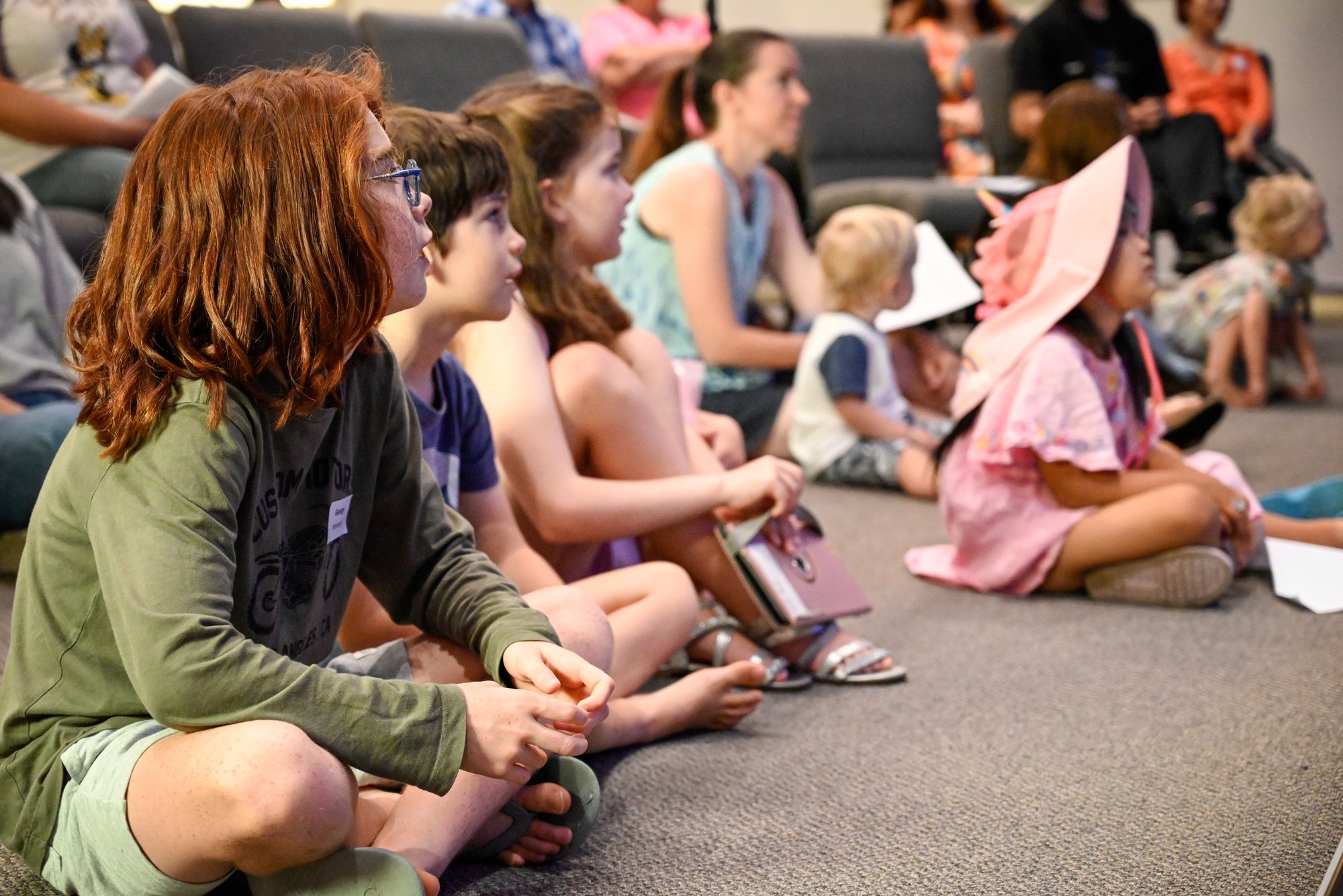 What to expect
Program begins after a kids talk in the church service
Age appropriate Bible-stories and songs
Games and craft activities
Developing friendships with others
Caring leaders
Outside play in enclosed grounds during morning tea (Parents/Carers to supervise)
Leadership & Safety
Check-in
Completion of a registration form and weekly check-in to programs is required for each child.

Safety & Food Allergies
Please do not send food with your child to share with other children. All food brought and consumed should be free of nuts and other common allergens to children. We have a first aid kit on site and communicate with parents in the event of an incident.
Volunteer & Staffing Screening
We want to provide our families with a safe and secure environment. Every volunteer and child carer interested in working with children go through the following steps:
Formal Applications and Code of Conduct Signing
Safe Church Training
WWCC Checking
Reference Checking
Enquire about children's and youth programs or pop-in anytime!